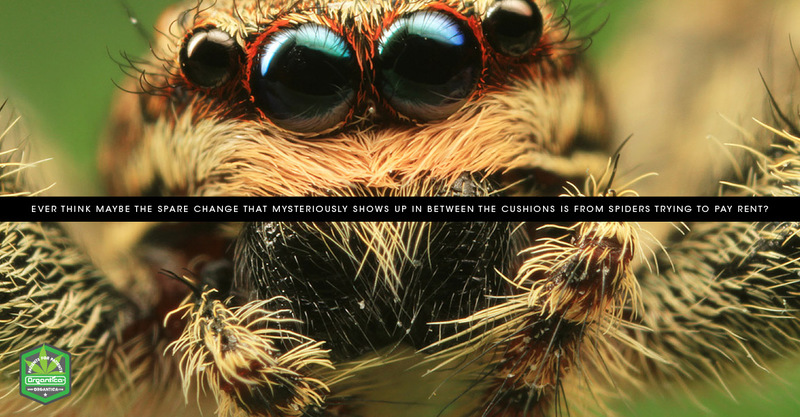 Seriously… Reach into your couch right now and I'll bet you find some loose change, right?
It's like socks that disappear in the laundry. Where do they go, where does the change come from? What if, the change is from spiders, just trying to pay their fair share of the rent? And the socks?
I don't know, ask the spiders, they got eyes on this.
Win FREE gifts and prizes,like the Organtica Facebook page at: https://www.facebook.com/organticaNM/ for your chance to win. www.organtica.com #Organtica, #MacWhiteGlass, #420Connect, #NewMexicoMedicalCannabis, #NMMCP, #NMMCPA, #GlassAddict