Organtica CCO (Concentrated Cannabis Oil)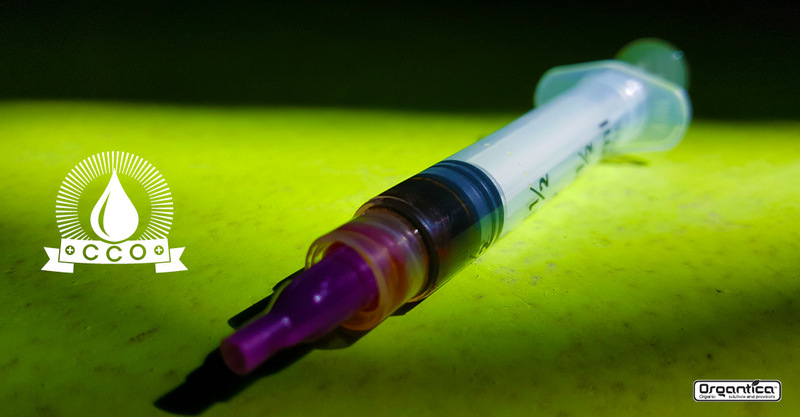 CCO is available in limited quantities in both half gram and one gram syringes at the Organtica dispensary clinic.
Its an edible that you can can take orally, add to your own medibles or dab.
What makes Organtica CCO so special?
We make our CCO with a cold processed "quick wash" method that ensures minimum chlorophyl, fats and lipids are transferred into the final product. This results in a much cleaner and tasty oil that is rich in cannabinoids and terpenes.
One Gram CCO Syringe $75
Half Gram CCO Syringe $37.50
While quantities last. Win FREE gifts and prizes,like the Organtica Facebook page at: https://www.facebook.com/organticaNM/ for your chance to win. www.organtica.com #Organtica, #MacWhiteGlass, #420Connect, #NewMexicoMedicalCannabis, #NMMCP, #NMMCPA, #GlassAddict