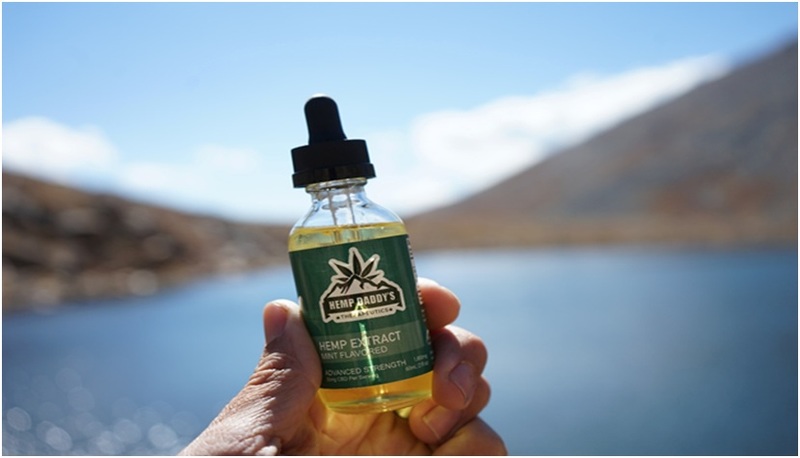 Cannabidiol (CBD) has been a hot topic over the last couple of years, popping up in the mainstream media due to its potential healing properties. But what exactly is CBD and what do we actually know about these miraculous CBD benefits everyone is claiming?
CBD, or cannabidiol, is a type of active ingredient present in the cannabis plant – in both marijuana and hemp. Unlike marijuana, the hemp plant contains only low levels of THC and will not get you "high." CBD from hemp has gained increasing attention in the scientific community for its potential to treat various conditions—from chronic pain to everyday stress. In this article, we walk through some of the known properties of CBD oil and why the medical community is starting to recommend it to patients.
A Myriad of Benefits
CBD is marketed to provide treatment for anxiety, depression and post-traumatic stress disorder. It is also being promoted to encourage sleep and help alleviate chronic pain. Part of the appeal of CBD is in its "non-psychoactive" properties, allowing consumers to enjoy the benefits of the cannabis plant without a change in their state of mind (or for that matter, a case of the late-night munchies).
Just as hemp growing has expanded rapidly throughout the United States, so to has the related marketing and product development. From CBD balms and nasal sprays to lollipops and suppositories, there seems to be no product that won't benefit from CBD (or so we're told).
"This is the monster that has taken over the room," Dr. Brad Ingram, Associate Professor of Pediatrics at the University of Mississippi Medical Center, said about all the crazy uses of CBD today. Dr. Ingram is conducting a clinical trial for the administration of CBD to children and adolescents with drug-resistant epilepsy. But his words could not ring more true – we now see CBD everywhere, in everything. Let's walk through the potential benefits of using CBD in more detail.
1. CBD Benefits: Stress Relief
For most of us, anxiety, depression, and stress may become an obstacle to a regular, healthy lifestyle. Thanks to various efforts, people are discovering that CBD oil can be a great all natural treatment option for a variety of mental health issues. Anxiety and stress can be debilitating, and with these conditions only getting magnified during the pandemic, more people are searching for a healthy, natural way to help improve their mental state.
CBD oil can be a great option to help calm anxiety, tension, and potentially even the underlying symptoms of depression. However, the category itself has developed so rapidly and contains so much misinformation, finding a brand you can trust can be difficult. In the last year alone, over 500 new brands have emerged in the CBD industry, touting a long list of CBD benefits. However, not all brands and the CBD they sell are created equal. Many sell products which are not of the highest quality, or contain less of the active ingredients they claim. This has led to a lack of trust amongst early consumers and some belief that this is merely a new-age 'snake-oil' remedy. And of course, if you order a bottle of CBD and it contains only trace amounts of the active ingredient it is unlikely to provide the positive experience many claim.
2. CBD Benefits: Sleep
Due to years of regulatory restrictions, we are still just scratching the surface on what we know about how cannabinoids (including CBD) work. Researchers have found that the endocannabinoid system plays a role in regulating certain body functions, such as mood, appetite, sleep, and circadian rhythm control. There is a network of cannabinoid receptors in the brain and central nervous system within the endocannabinoid system. The two main receptors found are CB1 and CB2. Cannabinoids are bound to these cells and have different effects.
As far as sleep effects are concerned, some research indicates that cannabinoid CBD can interact with specific receptors, potentially affecting the sleep/wake cycle. When combined with its positive impact on mood, stress levels and pain, CBD should provide a natural aid in getting to sleep and staying asleep. And while it can't replace sleeping pills, consistent use over time along with a well thought out bedtime routine should help improve your sleep. In the every-day-battle for the 8-hour nighttime siesta, we think you should take all the help you can get.
3. CBD Benefits: Pain Relief
Early research into CBD products as a potential solution for pain relief has been mostly positive. According to the National Centers for Complementary and Integrative Health (NCCIH), some research indicates that cannabis or CBD may have moderate benefits for chronic pain. And while the research thus far is still sparse, anecdotally, there is a growing list of consumers that swear by CBD as a solution for their pain, using it daily to help manage arthritis and inflammation. Many are 50+ and have been dealing with these ailments for years. While it's not able to fully replace prescription drugs, which can be habit-forming and potentially lethal, combining a CBD Balm or CBD oil with an overall wellness and workout routine can have a powerful effect on one's overall health.
However, more research is needed to fully understand the pain-relieving benefits of CBD oil. Epidiolex, a medication prescribed for epilepsy, is the only CBD medicine on the market approved by the Food and Drug Administration (FDA). There are no other FDA-approved, prescription CBD drugs. Most of what is available today is being marketed as dietary supplements or non-prescription topicals.
We look forward to continued research into the pain-relieving qualities of CBD – there appears to be great potential for this amazing active ingredient as an all-natural pain reliever.
BOTTOM LINE
Although preliminary clinical studies are positive, it will take some time before we fully understand all the potential benefits of CBD. Here is what we know so far: CBD comes from nature, it is non-habit forming, and won't get you high; It has shown great promise for relief of both emotional ailments like stress, anxiety and sleep; and physical ailments like pain and inflammation. Sounds pretty good, right?
Just be careful. The CBD gold rush has brought a lot of new brands, many of which are great, some of whom are not. Do your research and make sure that whoever your buy from can provide COA's. We always suggest speaking to your physician about the possible benefits and risks of CBD before adding it to any treatment plan.